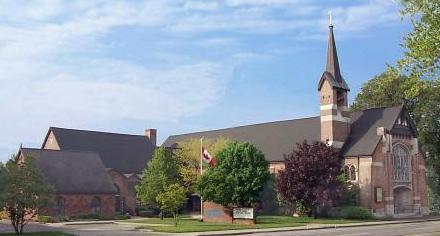 Welcome to Church of the Ascension
Welcome to Church of the Ascension's home on the internet.  We are a growing, vibrant, traditional faith community of all ages that gathers together each week to worship God the Father, Son and Holy Spirit, in the rich spiritual tapestry of the Anglican tradition.  Empowered by the love of God we endeavour to be a community that fosters a sense of hope, meaning and joy in the lives of modern people.  In listening to God's Word and partaking in the Sacraments of the Christian faith we hope to be drawn into an ever deepening relationship with our Lord Jesus Christ as we work together to build up the Kingdom of God in the world.  We invite you to come and worship with us this Sunday.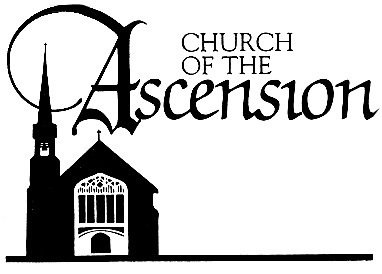 1385 University Ave. W.
Windsor, Ontario
N9B 1B6
Phone: 519-256-4341
Fax: 519-256-7961
Email: ascension@bellnet.ca
Site last updated: Feb 24th, 2015
Service Schedule
Sundays:    8:30 am Holy Eucharist
                 10:30 am Choral Eucharist   (with available Nursery & Sunday School Sept - June)
Book of Common Prayer (Traditional)           Book of Alternative Services (Contemporary)
  1st & last Sunday each month                              2nd & 3rd Sundays each month
Wednesdays: 10:00 am B.C.P. Holy Eucharist 
(Healing service on the last Wednesday of each month)
Check us out on Facebook!  Church of the Ascension, Windsor
                             OR click here:
Scripture, Tradition, Reason
The Anglican Church of Canada
          Diocese of Huron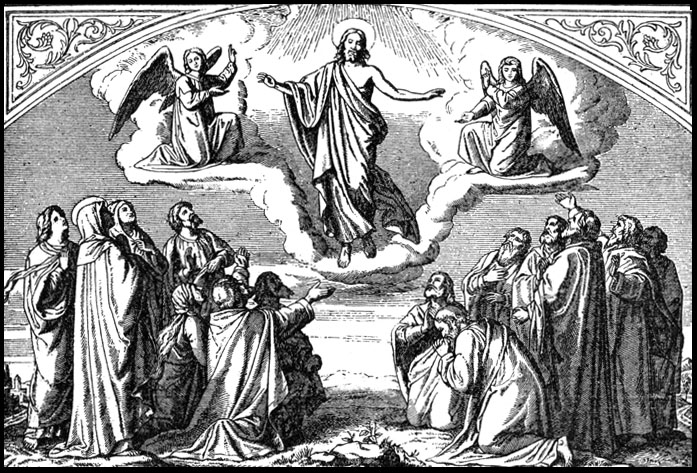 Church of the Ascension - Windsor, Ontario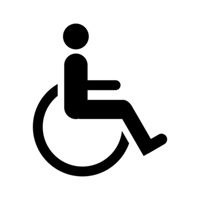 We are fully handicapped accessible &
Air conditioned in the summer months!
    Upcoming Events and Notices
Lenten Study
Join Canon Lance in a study entitled "Lent Is Not Rocket Science" on Tuesday evenings throughout Lent.  The study will focus on questions related to the nature of our being, and the overlap between science and theology.  The study begins on Tuesday, Feb 24th at 7pm. Copies of the book will be provided and light refreshments will be served. Make this study time a part of your Lenten discipline. 
Souper Bowl XXII
The ladies of the St. Katherine's ACW invite you to participate in this year's Souper Bowl XXII! Get out your best soup recipe and prepare for the taste test as we look to crown a new champion on Sunday March 1st following the 10:30am service.  Contact Dawn in the parish office with the name of your entry.  May the best soup win!
First Communion Classes
Children who are in grade 3 or above are invited to participate in this year's 1st communion classes which will be held during the 10:30 am service throughout the Sundays in Lent.  Classes begin on Sunday, Feb 22nd and continue through Sunday, March 29th.  Participants will receive their 1st communion with their family on Easter Sunday.  If you have any questions please contact the rector.  All required materials for the program will be provided.
B.A.C. Breakfast Meeting
The men of the BAC will host their next breakfast meeting between the 2 Sunday morning liturgies on Mar 8th.  All men in the parish are invited to join us as we plan for the coming month's outreach and fundraising projects.  
Centering Prayer
This contemplative prayer group continues its usual meetings on Wednesday evenings at 7 pm.  Everyone is welcome to join in as we take time out from our busy, hectic lives to pray quietly and listen to God's voice.  Everyone is welcome.
Prayer Shawl Knitters
This outreach group meets on the first Saturday of each month (usually) in the parish hall at 10am. New and experienced knitters are welcome as we craft prayer shawls for those who are ill, or in need of comfort in hospital or at home.  The next meeting is scheduled for Mar 7th at 10am in the parish hall.
Contact the church office or check out the announcements page of this Sunday's bulletin for more info.
Website established  Feb, 2011