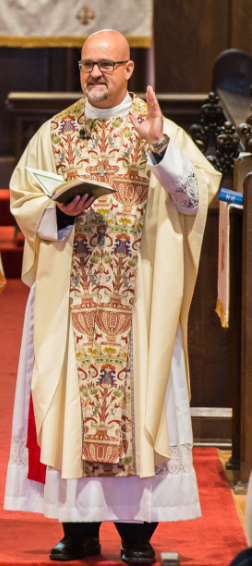 The Reverend Canon Lance Smith
Rector at
The Church of The Ascension
Video messages
Canon Lance Smith's 'Reflection' program may be viewed on

COGECO
"Y

o

urTV Windsor"
cable 11 and 700, on Sundays at 11:00 am and 3:00 pm
This program has been discontinued but COGECO will be showing reruns throughout the summer.
Watch any time through the
Youtube link.
Thank you everyone for all your help and support during this time.

Click on the icon above and it will open a new page with the Newsletter.

Scripture, Tradition, Reason

We recognize the importance of tradition and reason in seeking to understand what it is that Scripture is saying.
We do not put reason or tradition over Scripture since it is the ultimate authority.

Classic Traditional Anglican services: following liturgies from the Book of Common Prayer and the Book of Alternative Services

December 10,2023
2nd Sun. of Advent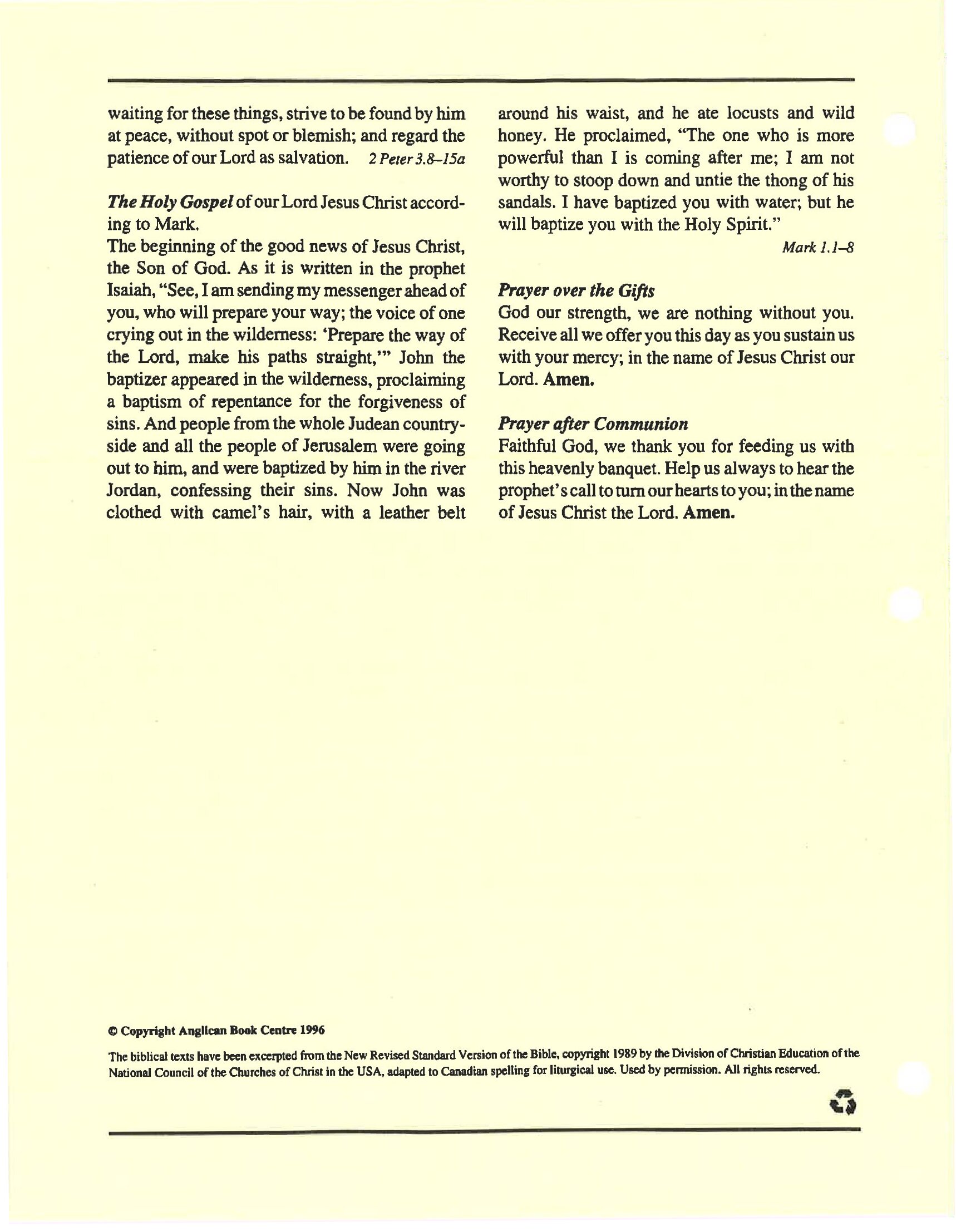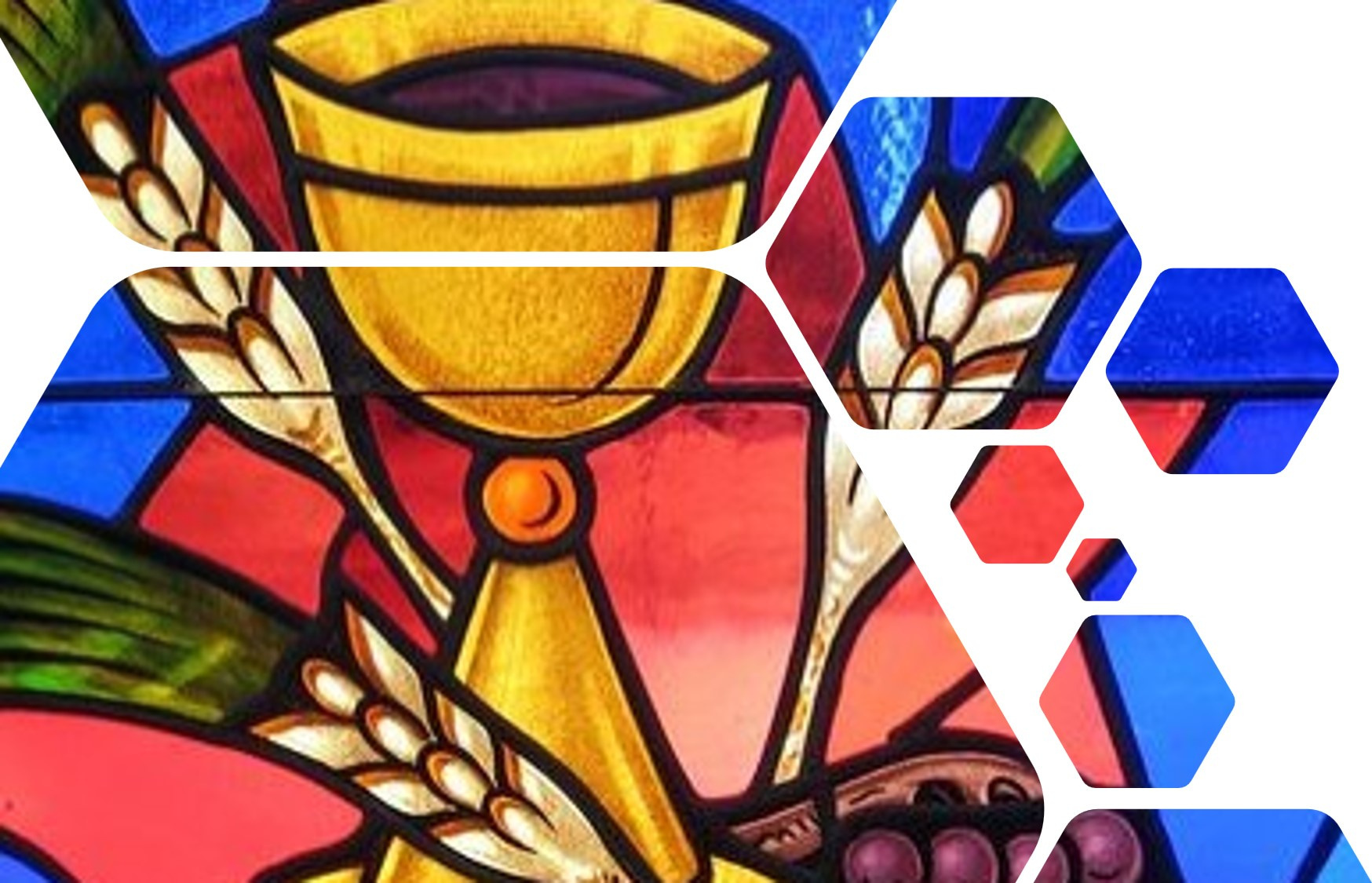 Celebration of the
Holy Eucharist
In-person services:
Sundays

at 8:30 am & 10:30 am
Wednesdays

at 10 am
At our services, you will hear words from the Bible, organ hymns (music) of worship, an engaging teaching (homily) from one of our priests and "liturgy" (a traditional form of Anglican worship).

Please do not be anxious about doing the "right thing" during the liturgy, but simply allow yourself to experience the service, and join in the worship according to your comfort level. You may follow along with the liturgy if you like but you do not have to participate in it if you don't wish to. You may, without pressure or worry, just sit and observe how our worship service operates.
The Church of the Ascension in Windsor does not online stream church services
#########################
The liturgy from the Anglican Book of Common Prayer (Traditional, 19) is used the first and last Sunday of each month at the 10:30 am service. It is also used at each 8:30 am Sunday and 10:00 am Wednesday services.
The liturgy from the Anglican Book of Alternative Services (Contemporary, 1985) is used at the second and third Sunday of each month at the 10:30 am Choral Eucharist.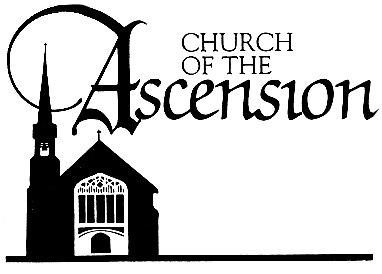 Church Life and Upcoming Event
Centering Prayer is finished for the year but will return in the new year.
Bible Study continues on Tuesday December 12th at 7:00 pm. There will be no dinner though at this time.

Silver Bells Handbell Choir presents Christmas Bells are Ringing on Saturday December 2nd at 4:00pm at Emmanuel United Church. Free Donations are excepted.
We will decorating the sanctuary with poinsettias again this year. If you would like to order one in honour of a loved one or as thank offering please call the office. Price is $10.00.
Christmas Concert of Lessons and Carols Sunday December 17th at 1:30 in the church. Suggested donation of $15 per person for the event and perogi, salda & dessert lunch provided by the BAC. Contact the office to reserve your spot for the luncheon.
The Christmas Outreach/"Giving Tree" is up. Ornaments supporting the Children's Aid Society, and the Canterbuy College Student Weekly Meal are available. CAS gifts are due December 13th.
Elder College Course Listings for fall 2023 are available at the back of the church.

Essex Deanery All Ages Bowling Event Sunday January 7th 2-4pm at Rose Bowl. Must Register by December 22nd. Email Cynthia at cynthiaconnell2@gmail.com

The ladies Auxiliary from the Church is in need of new members. Since COVID they have lost many of their members. They meet occasionally on Sunday mornings. They have worked gathering items in need for several outreach programs. They have aslo done the Sundae Sunday and teamed up with the BAC to do some of the meals. They understand you may not be able to help out all the time but when you can is vastly appreciated.
Canterbury College is looking for volunteers to help with the Student Dinners. See poster in parish hall for more information.

Windsor/Essex has a large homeless population and we are looking to help with the coming cold season by asking for any camping gear, tents, sleeping bags, warm coats and boots that people would be willing to donate. Please bring these items to the church and we will make sure they get distributed to folks who are in need.

We are once again looking for volunteers for the following:
Greeters to welcome parishioners
Readers for the scriptures during service
Hosts for coffee hour
If interested please contact the office and let us know how you would like to get involved.
If you would like to support

the ministry of our Parish with a gift,
please go to the Donation page by clicking here